This post contains affiliate links.
Letter of the Week is one of the most common ways to homeschool  preschool. Simply choose a letter and then build your activities around it.
There are two main views on Letter of the Week. One is to start with A and continue through the alphabet in order. The other is to work through the letters in a pattern that teaches pre-reading skills. Reading the Alphabet is an example of the second method.
The idea behind Letter of the Week is to theme everything around that letter. Here are a few of the categories you could include:
Writing practice

Letter sounds

Snacks

Crafts

Books

Bible Lessons

Animals/Nature Study

Songs

Poems

Lapbooks

Puppets
You can find links for all of these activities in my list of Free Alphabet Resources for Preschoolers.
Since there are only 26 letters, you will probably have a few weeks left until the end of the school year. You can use them to review the letters, or to do covers numbers 1-10. Another option is to slip in a few themed weeks throughout the year around holidays.
You can find more alphabet ideas on my ABCs and 123s Pinterest board
You might also like my:
Read all of the days in this series:
Day 1: Learning Lifestyle
Day 2: Nursery Rhymes 
Day 3: Printable Packs
Day 4: Letter of the Week 
Day 5: Theme of the Week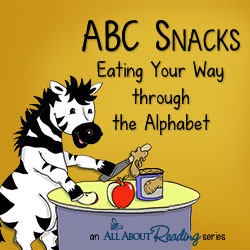 Keep up with this series by receiving my posts in your email.
See all of the topics in the iHomeschool Network Summer Hopscotch Series